About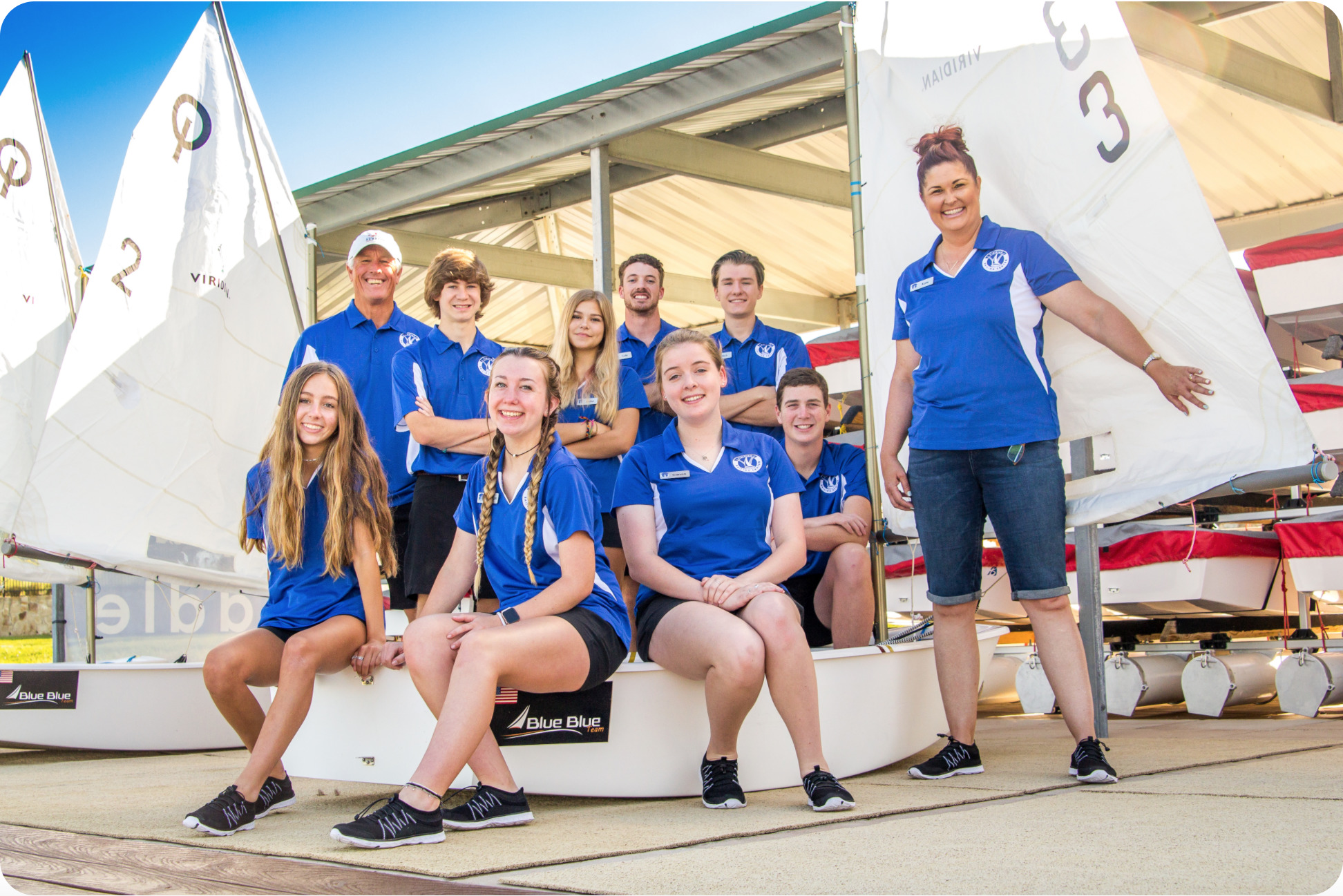 COME SAIL · KAYAK · PADDLE WITH US!
U.S. Sailing Member Since 2016

Viridian Sailing Center offers aquatic adventure for all experience levels. Both residents and non-residents may purchase an Annual Pass or Paddle Sport Pass, giving them access to the Sailing Center and its state-of-the-art sailboats, kayaks, and paddleboards. Annual Pass holders also have the opportunity to take sailing courses and summer lessons designed to increase skill and sailing confidence. The Sailing Center has a packed social calendar with numerous activities including holiday parties, brunches, regattas and other fun events.

All Access Passholders have access to our entire fleet of sailboats, kayaks and paddle boards during our regular operating hours (subject to weather, maintenance and training schedules). Our fleet includes:
30 RS Aero single-handed racing sailboats the largest Aero fleet in North America!
10 RS Quest triple-handed sailboats
20 Blue Magic Optimist youth sailboats
2 RS Catamarans
1 Hobie Catamaran
20 Hobie Stand Up Paddleboards
10 Old Town Kayaks 5 single and 5 tandem
Viridian Sailing Center Foundation is a 501(c)3 nonprofit organization registered in the State of Texas. The Foundation works in collaboration with the Viridian Municipal Management District in a unique public/private collaboration that makes annual pass purchase and participation the Sailing Center available to residents of both Viridian and the surrounding community.
A Certified Gold Signature Sanctuary, Viridian is one of the only master-planned communities in Texas designed to meet Audubon Gold Signature Standards. The certification is awarded only to new developments that are not only designed and constructed but also maintained according to Audubon International's standards for planning and environmental stewardship.
Meet the Team


Sailing Center Staff
Sailing Instructor
Sailing Instructor
Sailing Instructor

Tyler

Ava

Nick

Sailing Instructor

Charlie

Carson

Cole

Emma

Evan

Kylee

Madison

Myke

Patrick